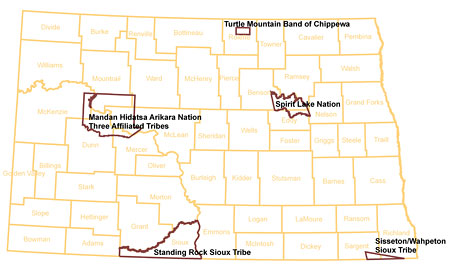 Map of North Dakota reservationsForum Communications (ND): Official Says Children At Risk in 'Ongoing Epidemic' at Spirit Lake in New Report

Summary: In the ongoing saga of the whistleblower allegations of rampant child sexual abuse at the Spirit Lake Reservation in North Dakota, the whistleblower continues to assert that the problems have not been fixed. Earlier this year, the federal government took over the social services for the reservation, but according to the whistleblower – a federal official with the Administration for Children and Families – the government isn't doing enough to protect these at-risk children.
---
Associated Press: Medical Products Firm Orthofix Paying $30M to Feds to Settle Whistleblower Kickbacks Lawsuit

Summary: Medical equipment company Orthofix International will pay $30 million to settle whistleblower allegations that it provided illegal kickbacks to physicians to entice them to use its products. The whistleblower will receive $8 million as a financial reward.
Related Article: Boston Business Journal
---
Edmonton Journal (Canada): Alberta's Proposed Whistleblower Law Closely Aligned with Those in Other Provinces

Summary: The Alberta legislature has introduced a whistleblower protection bill this week. Watchdog groups say the legislation is similar to those adopted by other Canadian provinces, but that leaves it with some major weaknesses, like not covering any private sector workers.
---
The Asian Age (India): HC Raps State Over Whistleblowers

Summary: A high court in Bombay, India reprimanded the Maharashtra (a state in India) authorities for failing to comply with its 2010 orders to prevent attacks on whistleblowers. In just the past few years, India has experienced several whistleblower deaths. This particular case was brought in the aftermath of the murder of a Right to Information activist.
Hannah Johnson is Communications Associate for the Government Accountability Project, the nation's leading whistleblower protection and advocacy organization.